We welcome all our students and families to Term 4. I hope everyone had a lovely holiday. With daylight saving started, I strongly encourage that children go to bed early, especially on Sunday and school nights. Tired children cannot learn and it is not fair to teachers to expect them to teach tired children.
On the last day of last term, our wonderful and hardworking PTFA organised their first disco fundraiser evening at the Manukau Rovers Rugby Club which was a huge success! It was so wonderful to see so many of our students and parents in attendance and a lot of fun was had by all. A huge thank you to our hardworking PTFA who worked tirelessly to make sure everything ran smoothly and most importantly, the students had fun. Here are some photos from the evening:
We also start Term 4 with Niuean Language Week -
Faahi tapu he vagahau Niue.
Niue Language Week is being held Sunday 13 October – Saturday 19 October 2019.
The theme for this year is: Tokiofa, ofania, mokoina e vagahau Niue, which means Treasure, love and cherish the Niue language.
We had a lovely liturgy as a whole school to introduce Niuean Language Week which was led by our Niuean students and organised by Mrs Lui. Here are a few photos from the liturgy:
OCTOBER - Extraordinary Mission Month: Te Marama o te Tino Mīhana
Baptised and sent: the Church of Christ on mission in the world – Kua iriiria, kua tukuna: kua tukuna te Hāhi o te Karaiti ki te manaaki mīhana i te ao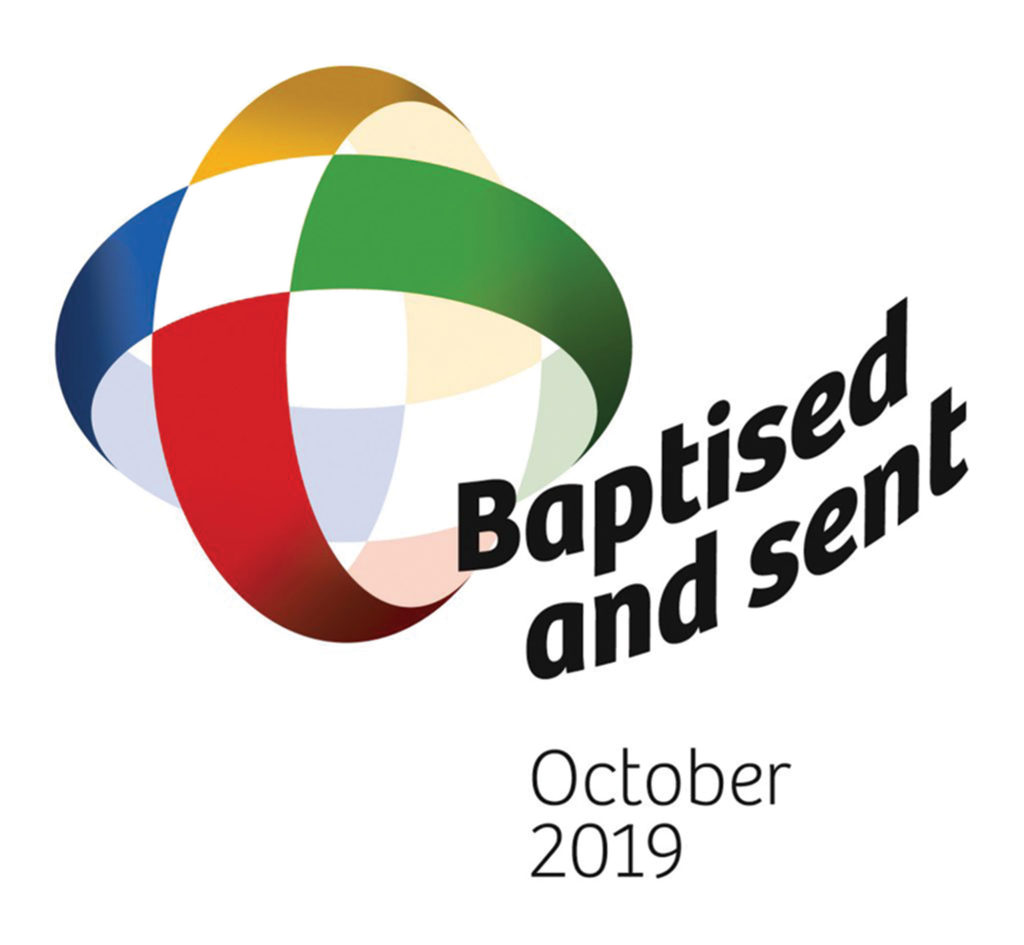 Pope Francis has asked all Catholics to celebrate a special 'missionary month' in October 2019. In conjunction with the 100 years since the 1919 apostolic letter Maximum Illud by Pope Benedict XV on the Church's missionary activity, Pope Francis has set October 2019 as an Extraordinary Missionary Month to foster greater awareness of the Second Vatican Council's decree on missionary activity, missio ad gentes – 'To the Nations' – and to enliven the missionary transformation of Church life and pastoral activity.
The logo of the Extraordinary Month of Mission represents a world made up of different races that proclaim the greatness of God. Yellow gold for the people of Asia. Red for the Americas. Green for Africa. Blue for Oceania, White for Europe. All are called to be baptised and sent.
Prayer for The Extraordinary Month of Mission – October 2019
when your only Begotten Son
Jesus Christ rose from the dead,
He instructed His followers to
'Go and make disciples of all nations'.
we are called and sent to share
in this mission of the Church.
Empower us by the gifts of the Holy Spirit
to be courageous and zealous
in bearing witness to the Gospel,
so that the mission entrusted to the Church,
which is still continuing,
may find new and productive expressions
that bring life and light to the world.
for peoples to experience
the saving love and mercy
who lives and reigns with You
in the unity of the Holy Spirit,
One God, forever and ever.
– From the heart of Pope Francis.